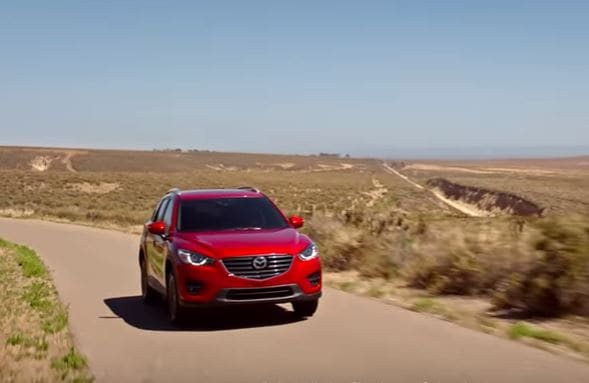 If you are looking for the hottest deals in town, you will enjoy stopping by Reliable Mazda in Springfield, Missouri, for the exclusive offers on pre-owned inventory. We stock a variety of models and options in our pre-owned program to provide you with the same flexibility that you may expect when buying a brand-new car. Drivers come to us from far and wide to take advantage of the savings program and revel in the quality of their discounted purchases.
We offer vehicles under $10,000 that you can pay off in two months, constructively, if you earn just $5,000 a month. And while numerous people make salaries that approach this earmark, many Americans opt for financing because they live expensive lifestyles. This means that anyone out there can afford a luxurious pre-owned vehicle that looks and drives like new without having to finance the vehicle if they just cool down their lifestyle spending obligations.
The Quality Features of Our Pre-Owned Inventory
These vehicles must have less than 60,000 miles on the odometer and excellent service histories that demonstrate that everything was taken care of on time and as expected. And thankfully, checking is easy because dealerships today keep a record of the maintenance service history on vehicles under factory warranty.
In fact, you can have them pull up the statistics before you bring your vehicle in for a trade-in so that we can run a search on the (VIN) Vehicle Identification Number. This can hasten negotiations and let us get to the final price point before we verify.
We exclude vehicles with damaged, flood, salvage, and reconstructed titles. If there are even minor wear items that can be replaced to restore the image and function of your vehicle, these will be restored during the reconditioning process.
Most of these vehicles were previously leased and returned to us in excellent condition. You can bet that we know first-hand how well they were maintained and what a solid value they are for any driver. And we certainly don't accept vehicles that carry a Lemon law history.
When you buy a pre-owned vehicle from us, you never have to second guess the purchase and speculate that there are hidden problems. This is because we back our pre-owned vehicles with a 12-month/12,000-mile bumper-to-bumper warranty and an astounding 3-year/100,000 miles warranty on the powertrain.
Although the powertrain warranty doesn't cover headlights and small interior wear items, it does ensure that you will never fall underwater during the life of your loan. For, more than 1,000 items critical to the vehicle's operation are accounted for under the warranty.
The other great benefit of our pre-owned selection is the certainty that all repairs were made with OEM (Original Equipment Manufacturer) parts. These OEM parts are no different from the OE (Original Equipment) parts that were used to assemble your vehicle at the Mazda factory. The Mechanical Protection Plans (MPP) available additionally provide you with Roadside Assistance in the event of a lockout, no-start, flat tire, or no fuel emergency situation.
Visit Reliable Mazda Today!
Stop wasting your time searching for one-off deals in the classified ads. We have the resources to refurbish and retain the value of choice models for decades with our Certified Pre-Owned Program. Stop by and experience a like-new driving experience for significantly less than the price of a brand-new Mazda.