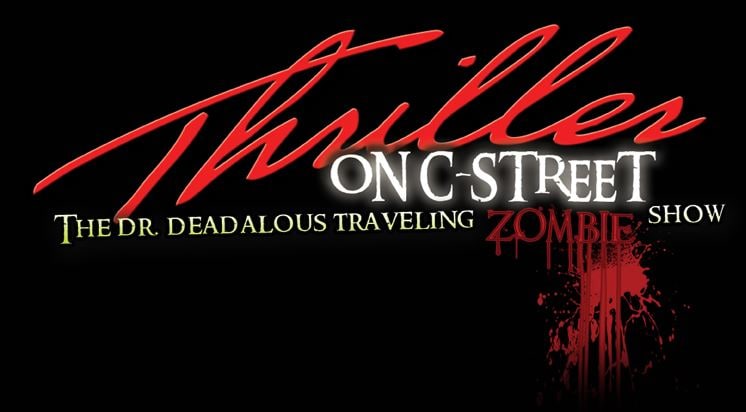 Celebrate the spooky season in style at Thriller on C-Street. On Saturday, Oct. 28, you'll get to watch in amazement as zombies take to the street to dance to the beats of Michael Jackson's hit song, "Thriller."
Festivities will get underway starting with a family-friendly matinee at 4 p.m. sharp, followed by a PG-13 show at 7 p.m. The must-see "Thriller" performance is slated to begin at 7:30 p.m. After the zombies are done busting out their creepy dance moves, there will be photo ops offered with all the main characters from production, dancing, music and a costume contest.
For those who want to fill their bellies with something other than brains, there will be a variety of delicious foods onsite from some of our city's most beloved restaurants and eateries, including pizza from Pizza House, and sandwiches and savory soups from Sister's in Thyme and Lindberg's Tavern. Several sweets, such as cookies and cupcakes, will also be available for purchase.
No matter if you're 2 or 92, this is one fun-filled event that you won't want to miss. For more information, please click here. Happy Halloween!