Mazda recently announced that the Apple CarPlay technology and Android Auto that is included in their vehicles, will now be available as an update installed from the dealer. This will only apply to certain Mazda models. Also, the vehicle must be from the year 2014 and on. The vehicle must include the Mazda Connect infotainment system.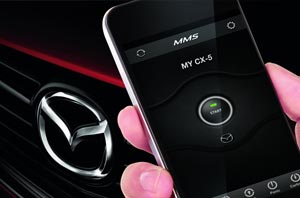 These smartphone integration upgrades will include hardware and software pieces. The vehicles that receive these upgrades will get a very powerful, 2.1-amp USB port. It charges faster than ever before. You also get the latest version of Mazda Connect. This technology came about for the 2018 Model year for the Mazda6. It has recently been included in the 2019 Mazda CX-9 and the 2019 Mazda CX-5. The purpose of these upgrades is to provide consumers with a safe way to utilize their smartphone apps through Mazda Connect. This infotainment system makes it safe and simple to stay connected while on the road.
Mazda has a great deal of interest in keeping drivers safe. This is just one of the ways that Mazda is looking to improve the overall safety of their vehicles. Other inclusions that strive towards better safety include the Commander knob, voice command features, shortcut buttons on your steering wheel, and more. The goal is to keep the driver's eyes on the road, instead of on their smartphone. If you have a vehicle that is eligible for one of these upgrades, you can contact the Reliable Mazda service center for more information. You can expect this appointment to take about two hours to complete the job.