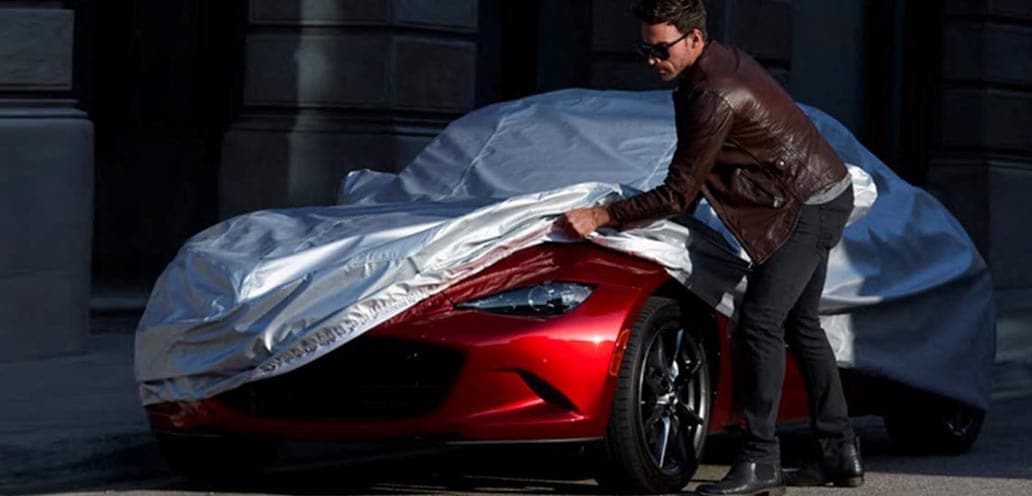 An iconic sporty roadster, the Mazda MX-5 celebrated its 30th anniversary. You will find that this vehicle distinguishes itself with an orange serialized 30th Anniversary Edition. Only 3,000 of these units will be built on a worldwide level. The Mazda MX-5 is a much-loved car and has a loyal following.
How It All Began
You may not know it, but when the Mazda MX-5 first came into being, it started because of a competition. The Mazda design teams in 1983 were competing to see who could design the best vehicle. The ultimate aim behind this became about producing an inexpensive and lightweight sports car. What materialized became history, and now we have a long lasting legacy that has become known as the Mazda MX-5.
Why It Remains Iconic
Let's have a revisit of what makes the Mazda MX-5 so brilliant. Looking at the elements that comes together harmoniously, you have reliability, handling and heritage all integrated seamlessly into a single car. Even today, the Mazda MX-5 remains a perfect example of what people want in a car. The refinement of this car has been made to perfection. Not to mention, the throttle response on this vehicle feels jaw-droppingly good, and the gears change with incredible smoothness.
In Pursuit of Superior Driving Dynamics
When Mazda first designed the Mazda MX-5, they had no idea that this car would become one of the most iconic models of the brand. This car highlighted a perfect philosophy of superior driving dynamics and outstanding design. The car first made its debut 30 years ago at the annual Chicago Auto Show, and it soon picked up enough steam as the most popular convertible that money can buy.
An Inspiring Success Story
Mazda lays claim to one of the best-selling sports cars ever made. Over one million Mazda MX-5s have had their tires hit the pavement. At the same time, the power has been continually beefed up while the bodywork has been made increasingly aerodynamic.
Distinct Look
If you were to look at the Mazda MX-5, you'd instantly know it if you have seen one before because these cars have a distinct look about them. The lean frame and playful design have been made for it to have the maximum level of competence. In addition, you have a silky smooth ride that you won't experience with any other vehicle in the same way.
Are you interested in celebrating 30 years of the Mazda MX-5? Maybe you're in the market for a new vehicle. If so, it's perfect timing, and you can go out and get this vehicle. This is a car that has always had a unique and interesting design. You have everything that you could want in a car: handling, poise and unquestionable reliability.
Visit our dealership in Springfield, MO for more information and to experience the Mazda MX-5 in a test drive.