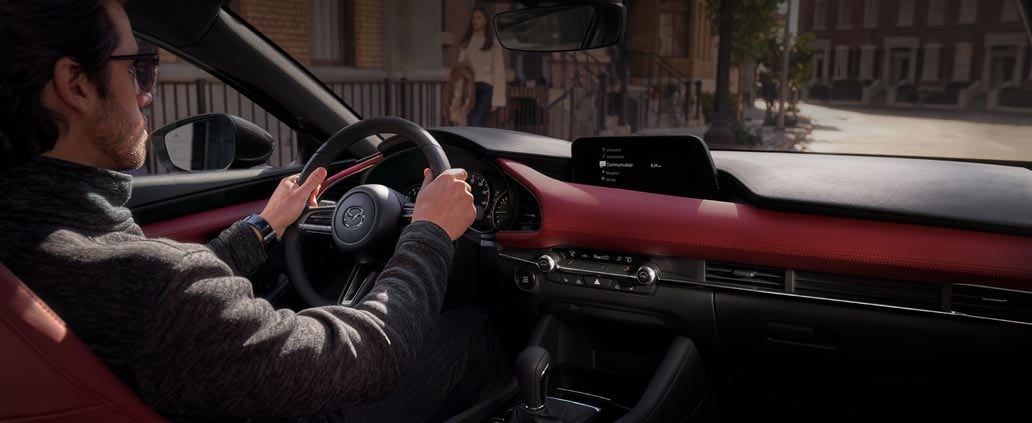 Mazda3 - The Perfect Blend of Style, Technology and Practicality
As the cost of living keeps increasing, Millennials need to be creative with how they budget their money and on what things to best spend it on. Purchasing a vehicle is one of the single largest expenditures that a person can make, so it makes sense to carefully consider an option that is affordable, reliable and practical. One such vehicle checks all the boxes while being incredibly stylish at the same time. That vehicle is the Mazda3.
Affordable Compact Vehicle with Style
Introduced in 2003 as a 2004 model, the 1st-generation Mazda3 quickly garnered attention as an affordable compact vehicle with modern styling both inside and out. Its peppy engine, available in either automatic or manual transmissions, was quiet and powerful. Upon its release, the Mazda3 had features not found in other cars in its class; xenon headlamps, a tilt/slide moon roof and a flip-up in-dash navigation system, to be specific. The Mazda3 had reasonable space considering its status as a compact vehicle, and a roomy trunk as well. Best of all, the Mazda3 had excellent gas mileage. The average cost of fuel rose sharply when the car was introduced, and this made it a very attractive choice.
A Popular Choice
Fast forward to today and you'll notice that the Mazda3 has been redesigned for a 4th time. The 4th generation Mazda3 was unveiled in November 2018 as a 2019 model. When you look back at the humble beginnings of this vehicle and compare it to the latest version, you can't help but appreciate how far the car has come. The Mazda3 has remained a popular choice for people young and old (as evident by its 6+ million sales count), but this latest version has set the bar extremely high and presents an outstanding value proposition.
Millennials looking for a vehicle should strongly consider the new Mazda3. Mazda has incorporated all of the latest and best safety features not found in cars of the same class (again), as well as incredible styling that is unique to the brand and one of the most recognizable in the automotive industry. Some of the incredible features of the new Mazda3 include an available 12-speak Bose audio system, the intuitive Mazda Connect infotainment system with Apple Car Play or Android Auto integration, pre-collision detection technology, and blind spot monitoring. Gas mileage has improved yet again, along with ride comfort and handling.
The Mazda3 is perhaps the most dynamic vehicle in its class, and now it's even better. Visit Reliable Mazda today to experience this engineering marvel.