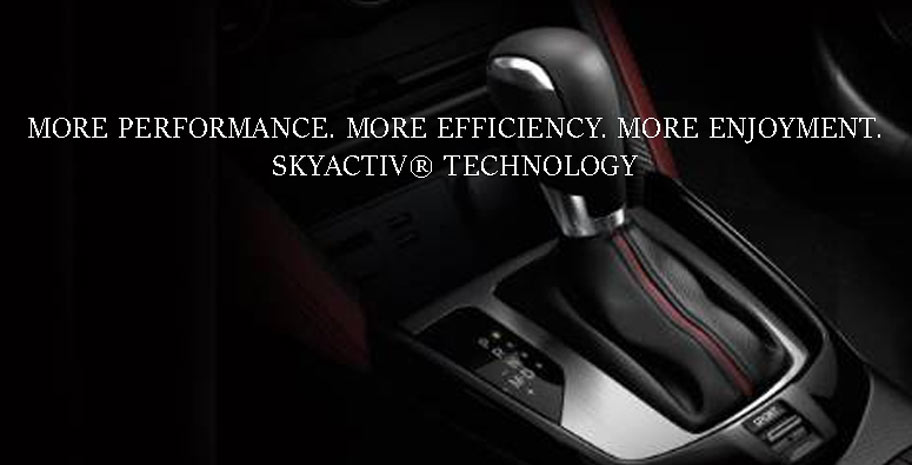 Patented Skyactiv® Technology was developed by Mazda and introduced with their newly developed engine systems, and is the leading innovation in their vehicles today. With increased fuel efficiency and power output, this technology provides better overall performance. Skyactiv® Technology also introduced new transmissions and platforms as well, upgrading Mazda's vehicles. Here are a few reasons why Mazda owners love Skyactiv® Technology.
Engines
When developing Skyactiv® Technology, Mazda focused on improving their engines to increase overall efficiency and engine output. They noticed that over seventy percent of the energy potential in fuel would be lost in the car's powertrain. This meant that the fuel's energy was unable to be transferred to the tires, so they decided to change that.
With the Skyactiv®-G engine, Mazda was able to reach the world's highest compression ratio of 14:0:1 in a gasoline engine by using a 4-2-1 exhaust system. This engine model increased torque and fuel economy by up to fifteen percent. The Skyactiv®-G was also able to improve the torque at low engine speeds. Mazda's Skyactiv®-D engine, with "D" standing for "diesel," achieved the world's lowest compression ratio for a diesel engine. This meant that the engine would still sufficiently produce power and efficiency while also producing fewer emissions. This resulted in a greener, less environmentally harmful diesel engine. The Skyactiv®-D also has twenty percent better fuel economy versus other competitors.
Transmissions
With improved gear ratios, Mazda's Skyactiv® technology offers improved fuel economy. Mazda has taken both automatic and manual transmissions to new heights with the Skyactiv®-Drive and Skyactiv®-MT, respectively. The Skyactiv®-Drive combines all of the features and benefits of the automatic, continuously variable, and dual-clutch transmissions in a single system. This creates a faster torque response with an expanded lock-up range. Skyactiv®-Drive also results in up to seven perfect better fuel efficiency. For a manual transmission, the Skyactiv®-MT has an increased lever ratio with a reduction in weight and size, giving the driver the agile shifting of a sports car.
With a focus on lightweight design, Mazda has reduced the overall weight of their vehicles, boosting the fuel economy and improving performance. Skyactiv® technology platforms introduced new sleek profiles, dropping up to 15% of total weight, without sacrificing on safety and durability. Improvements to the chassis and a newly developed suspension with electric power steering systems create a more comfortable and pleasurable driving experience.