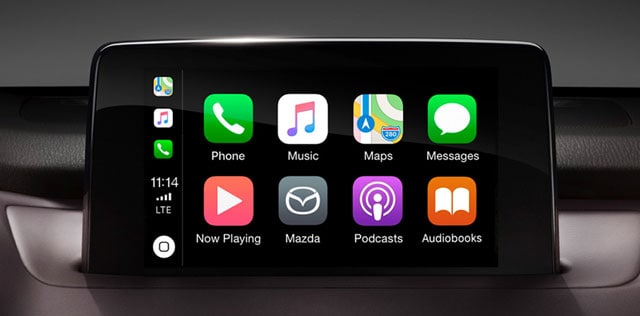 Regardless of where you are driving, road conditions can change in just a matter of seconds. If you are distracted or don't notice these changes, you could be putting yourself and other drivers at risk. Whether you are distracted by scenery or something going on in your vehicle, Mazda's Active Driving Display can help you stay safe. While many of Mazda models have this feature included, not all models do. If you are shopping for a new vehicle, you'll want to check with one of our customer service representatives to find out what your options are. If you already own a vehicle with Active Driving Display, let's take a look at how you can access and change these settings.
How to Make Changes
Information that is provided to you with Active Driving Display includes navigation instructions, current speed, traffic sign recognition, smart brake support and lane departure warning system. Adjusting the settings that relate to these options is very simple. Simply find the settings icon that is located on the home screen of your infotainment system. Select the Active Driving Display logo and you can select which settings you want to target. You also have the option to default back to original settings at any time.
This new vehicle technology system shows drivers important information including direct line of sight, helping you keep your eyes on the road ahead of you. The more information that you have available to you as your drive, the safer you will be. Not to mention, the road will be a safer place in general. Stop down to Reliable Mazda to find out more about our large inventory of Mazda vehicles that we have on site right now. We'll get you behind the wheel for a test drive. This will allow you to experience Active Driving Display on your own.