Where Can I Trade in My Car Near Springfield?
If you want assistance financing a new car, contact us. We are proud to offer financing arrangements that make it possible for you to get the Mazda that you've always wanted. We do this by offering an enticing trade-in program that allows you to trade in your current vehicle to help fund your new car purchase. And you don't just have to get a brand new vehicle, either - our trade-ins shave money off the cost of a used car, too.
As an added bonus, you'll have a fast and convenient way of getting rid of your old car too, which saves you the time and hassle of trying to advertise and sell an old car yourself. The icing on the cake is that through our dealership, arranging a trade-in is quite easy! In just three easy steps, you'll first determine your car's current worth, choose the Mazda that you want to swap out your car with, and make it a done deal.
Getting a new car is a nice thought, you think, but what if you haven't finished paying off a lease or loan for the car you're driving right now? You'll be relieved to know that even if that's the case, you can still make arrangements to get a new car. If your car's estimated value is high, or if you do not have much left to pay on your lease or loan, you may even be able to finish paying off your current financing plan using the funds from your car's trade-in. But even if the trade-in doesn't quite cover the cost of paying off the vehicle, you can simply add what is left of the existing payment into your new lease or loan. This certainly makes financing a car more affordable. It can also reduce your loan payment time.
How Much Is My Car Worth?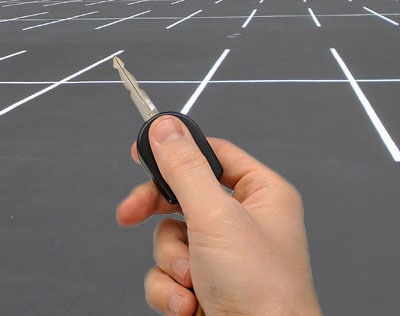 Reducing the cost of a new car payment is appealing, but you'll also want to know how much you might actually save. This can help you plan for vehicle financing as part of a comprehensive budget and give you some idea of what model or trim you might be able to get. Simply by visiting our website, you can figure out quickly and simply how much money you might be able to save on a new car based on your current vehicle's estimated worth.
As you're completing the questionnaire, be as specific as possible about your car's information. Many factors, ranging from your car's production year to its model, trim level, amenities, and depreciation rate all go into determining its value. To get the most accurate then, it's a good idea to input as much vehicle-specific information as you can provide. If you have questions or need help completing the quote, don't hesitate to ask. Our knowledgeable and customer-oriented staff is on hand to help out.
What Can I Trade My Car in For?
Once you have at least an approximate guess as to what your vehicle's current worth is, you can then determine what kind of car you want to (and can afford to get). Perhaps a brand-new CX-9 SUV sounds the best, or maybe you're picturing yourself dropping the top off a Miata convertible in the upcoming warm weather. Whatever car you want, just let us know, and we will help you find it. We proudly have a large, ever-rotating selection of premium new and used vehicles on our lot. If you don't see the car you're looking for immediately, check back frequently, as it might soon be in stock!