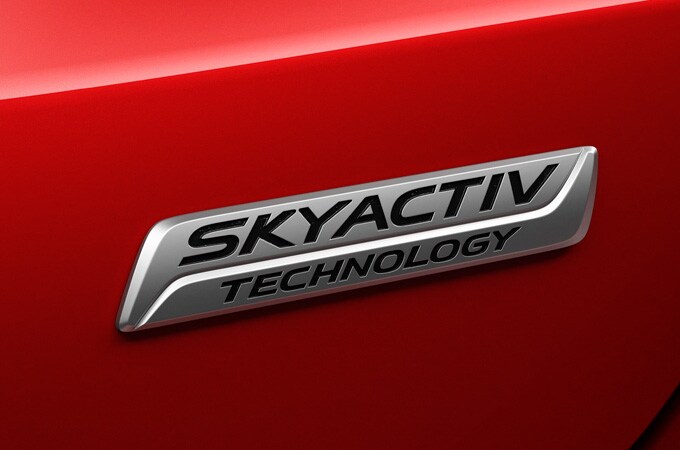 SKYACTIV® TECHNOLOGY is a re-imagination of the automobile. For example, in the new Mazda3 with SKYACTIV® TECHNOLOGY, there are no compromises. Not only does it drive like a Mazda and look like a Mazda, but it also gets 40 miles per gallon. And this is just the beginning!

SKYACTIV®-G is a gasoline engine with the fuel efficiency of a diesel. It achieves this efficiency without any compromise of performance.

15% better fuel economy
15% improvement in low-rpm torque
Lightweight, lively throttle response
SKYACTIV®-DRIVE is an automatic transmission that boosts fuel economy by improving torque-transfer efficiency.

Improved fuel economy (+4% - 7% over current transmission)
Combines the best attributes of modern transmissions for direct, responsive feel

Quick shifting and directly connected feel
Smooth, easy launch control
SKYACTIV®-MT is a lighter, stronger, smaller manual transmission.

Light, crisp shift feel
Lightweight and compact
Improved fuel economy (1% over current transmission)