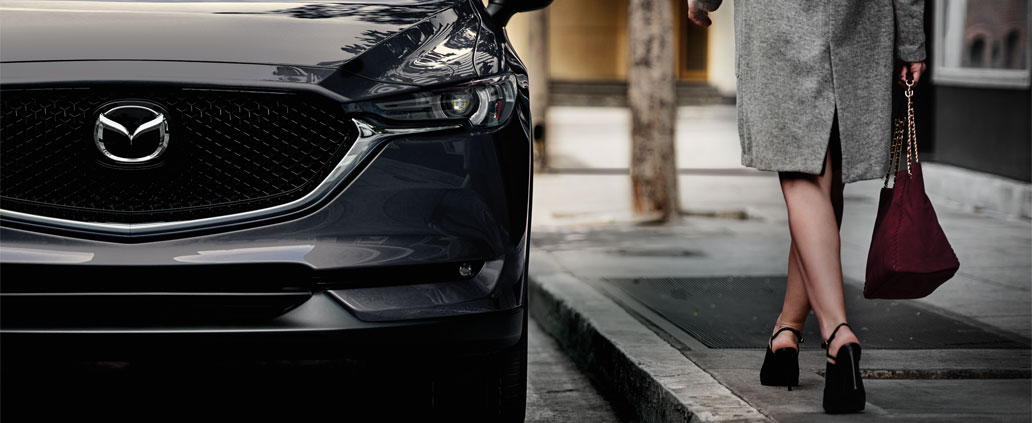 The 2021 Mazda CX-5 is a car that looks as good as it drives. It ticks the right boxes when it comes to performance and appearance. This is a comfortable and class-leading SUV powered by a swift and efficient power-train that drive on all four wheels or the front two. The 2021 Mazda CX-5 gets a balanced suspension, smooth transmission, and crisp steering.
The second-generation 2021 model, drawing inspiration from premium SUVs, brings a more functional and improved interior with updated infotainment screen, steering wheel controls. The Mazda CX-5 is an SUV packed with upscale comfort and safety features along with feature packages that are pocket friendly.
The CX-5 is an SUV that is appealing to keen drivers and is a sizeable family-friendly car. Compared to its rivals, the CX-5 performs notably better in terms of handling and ride. The vehicle's suspension is electronically handled, assisted by plenty of hi-tech ride and stability features. This provides the driver with confidence and comfort on whichever road condition. Combined with its light and responsive braking system, the car offers an assuring braking system.
In terms of comfort and stylish features, the vehicle is a bargain for the price. The dashboard features and general console seem purposely designed for ease of access and practicality to the users. The user gets a sporty feel from the metallic covered pedals, a feature not common among SUVs in its category.
The precise and sharper dimensions of the vehicle's exterior quickly catch the eye, featuring an edgy and sleek design. The 2021 Mazda CX-5 competes with the best mid-range and compact SUVs. As a family crossover, the vehicle manages to challenge its rivals fiercely. For more information on the 2021 Mazda CX-5, contact us or visit our dealership at your convenience.