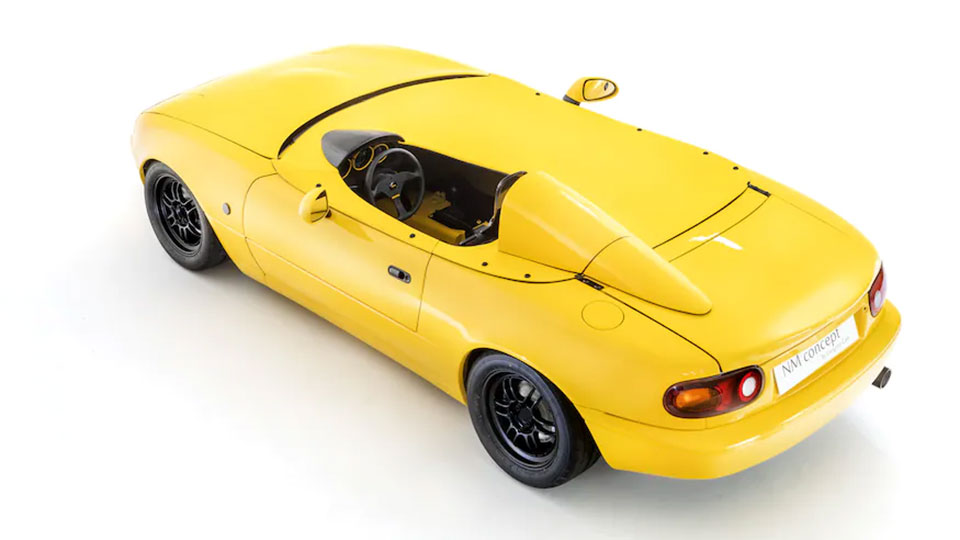 There's something about the Miata that makes it so lovable. Maybe it's how it handles like a dream or the happy demeanor it seems to have. Whatever it is, the Miata has a huge following worldwide, and there's a reason for that. But what if you want to take your Miata to another level? You can make it into a powerhouse. That's where the Gorgona Cars NM Concept comes in. The amazing restomod turns the original Miata into a real Barchetta. It gives you all the power and performance that you could ever want. So if you're looking for a way to take your Miata to the next level, the Gorgona Cars NM Concept is the perfect way to do it. It has amazing styling and excellent performance. The restomod is the perfect way to make your Miata stand out.
The Miata Gorgona Cars NM Concept
The NM Concept from Gorgona Cars is a new take on the Miata kit car. The car has been completely redesigned as a Barchetta with Italian styling. The result is a truly unique and eye-catching car that will turn heads. The NM Concept is still a Miata at heart despite its Italian styling. It features the same classic MX-5 chassis and running gear, making it a joy to drive. It has a lightweight construction and nimble handling. The NM Concept is perfect for weekend cruises and track days alike.
The Gorgona NM Concept is based on the Mazda MX-5. It is powered by a new Skyactiv engine.
It is designed to be the ultimate driving machine. Omar Abu Eideh and David Galliano are passionate car enthusiasts. They created Gorgona Cars to share their love of cars with the world. The Gorgona NM Concept is their vision of the perfect sports car.
But from the beltline down, it's a very different machine. The Gorgona Cars NM Concept is a throwback to classic racing cars.
Designing and building the New MX-5 Miata was a labor of love for the engineers at Mazda. They wanted to create a unique sports car that would be the perfect driving experience. It is for anyone who got behind the wheel. One of the unique features is the tonneau cover. It leaves a single opening for the driver. It also has a matching roll hoop cover that slopes into the trunk. It gives the car a classic Barchetta look, like those beautiful race cars from the Mille Miglia.
Visit Our Dealership in Springfield, MO
Gorgona Cars is a company shaking up the restomod market with its unique take on the Miata. If you're interested in learning more, visit our dealership in Springfield, MO. We'll be happy to answer any questions you may have.