Your vehicle's battery is one of its most essential components of your car. However, many drivers overlook the importance of having them serviced. Routine battery inspections will not only help prolong the life of your battery, but they will also help you avoid having to deal with a vehicle that won't start.
During the hot summer months and cold winter days here in Springfield, it is especially important to make sure your battery is in good shape by having our team of factory-trained techs inspect it. We recommend battery service every 3,000 to 6,000 miles. If it has been awhile since you've had your battery looked at, we highly advise scheduling a
service appointment
online today.
Continue reading our in-depth battery service guide to learn tips on how you can get the most out of your battery and when you should replace it.
How to Properly Maintain Your Battery
There are many ways to care for your Mazda6, Mazda3 or Mazda CX-9 battery, including:
Making sure the battery terminals are clean and corroded
Limiting short trips that don't allow your battery to fully charge
Avoiding using any of your vehicle's electronics during idle periods
Ensuring that your battery is securely fastened
Aside from these suggestions, you'll also want to care for your car as a whole. This will help maintain good battery health. The battery can be significantly impacted by many of your vehicle's parts, including the alternator and starter, so make sure these essential parts are also in good working order.
When Should I Get a New Car Battery in Springfield?
If maintained, a new battery can typically last up to four years. However, if you notice any of the following symptoms, it could mean you'll be in need of a new battery much sooner. They include:
The battery light on your vehicle's dashboard is on
Your car, truck or SUV's power windows are slow to close/open
You find yourself often in need of a jump start
Your battery's casing appears bloated or swollen
Car Battery Replacement Near Me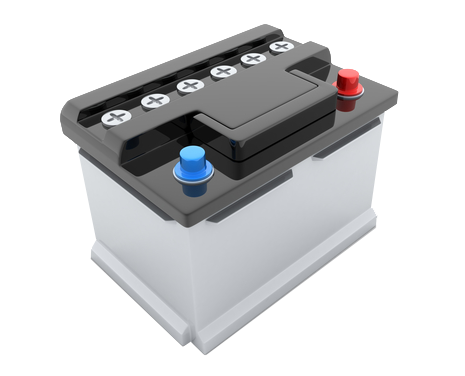 At Reliable Mazda, we take great pride in offering our customers outstanding customer service each time they visit our store. This is one of the many reasons why so many folks continue to choose us as their dealership of choice for all their auto repair and car maintenance needs in the Springfield area.
In addition, we offer affordable pricing on new car batteries, as well as a variety of
service coupons
to help you save even more. To learn more about the services that we offer, please contact us or stop by our dealership, located at 438 South Ingram Mill Road. We look forward to providing your new or used vehicle with the high-quality car care it deserves!