Benefits of Replacing a Cabin Air Filter
Installing a new air filter every one to two years is essential to block harmful contaminants, dust, and grime from entering the vehicle. It can be difficult to spend time behind the wheel if bugs, odors, and pollen is blowing through the vents. Replacing your cabin air filter is necessary to ensure you limit how much dirt accumulates over time.
If you suffer from allergies, it's another reason to get your cabin air filter replaced. It can prevent you from sneezing or having sinus pressure when the spring season approaches. This can allow you to keep your focus while driving.
Strong odors from skunks or landfills are also trapped to ensure you don't have to smell the odors while on the road. The air conditioner will also operate better if there's improved airflow, and the parts will suffer from less wear and tear.
How Often Should I Replace My Cabin Air Filter?

Many people are unsure of when to replace their cabin air filter, which can cause them to leave it in for too long. Read your owner's manual to get an idea of what the manufacturer of your vehicle suggests. In most cases, the air filter can last 15,000 to 30,000 miles before it no longer functions.

You may need to replace it as often as every 5,000 miles if you drive around where a lot of smog is present. If you live in a rural area where dirt roads are present, the filter will need to be replaced more consistently.
Certified Automotive Technicians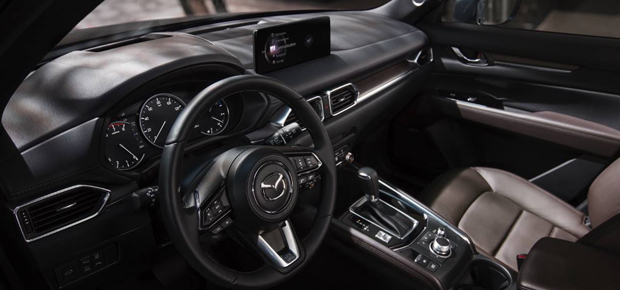 You can have peace of mind visiting our service center because we have a team of certified automotive technicians who can perform any repair. Due to their extensive training and experience, our technicians can efficiently replace a cabin air filter no matter the make or model. They're qualified to work on all times of cars and will be thorough with the labor performed.
Only Quality Automotive Parts
Another benefit of visiting our dealership is the highest quality of parts are always used. OEM or original equipment manufacturer parts are installed, which are known to last longer than aftermarket parts that other auto shops use. Your repairs will last longer than expected with OEM parts.
Contact our location today to get more information about replacing your cabin air filter. We can also assist you with scheduling an appointment to improve your vehicle's quality.
Hours
Monday

8:00am - 8:00pm

Tuesday

8:00am - 8:00pm

Wednesday

8:00am - 8:00pm

Thursday

8:00am - 8:00pm

Friday

8:00am - 6:00pm

Saturday

8:00am - 6:00pm

Sunday

Closed