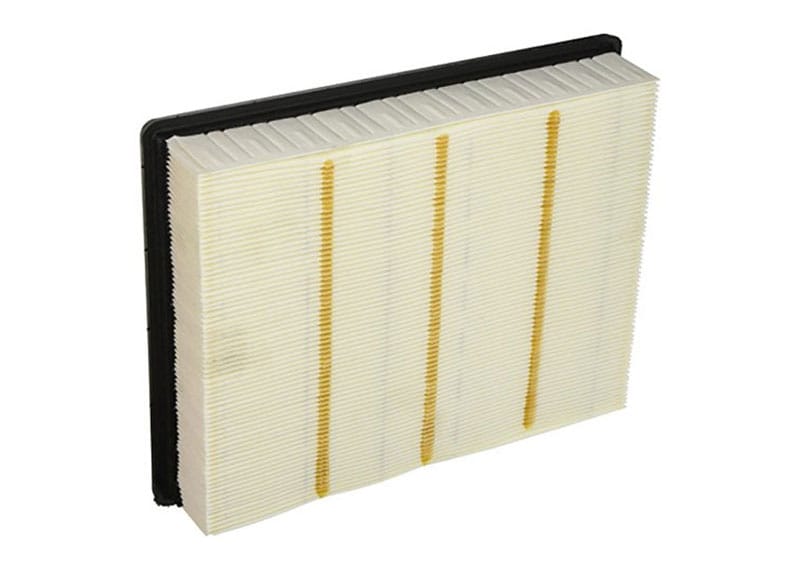 Benefits of Replacing My Engine Air Filter
Many cars on the road have two filters that need to be replaced periodically, including the engine air filter. If the air in the engine gets dirty, more significant problems can result, ranging from poor vehicle performance to engine failure and mechanical problems. A clean and healthy engine air filter therefore provides many benefits for your vehicle. This can lead to cost savings and a vehicle that lives a longer and healthier life. A clean air filter can also improve fuel efficiency. Engine air filter replacement can reduce the risk for longer-term damage to the engine, which results when contaminants bypass the engine air filter and leach into the mechanical system through the fuel lines. Ultimately, changing the engine air filter as needed saves time, money, and automotive headaches down the road.
How Often Should I Replace My Engine Air Filter?
Many variables affect the replacement schedule for your car. The owner's manual gives you an estimate for replacing the engine air filter based on mileage. This number can range from about 10,000 miles for older vehicles to 45,000 or 50,000 miles for newer cars. The type of materials that an engine air filter is made of, which can include paper, synthetic fiber, and cotton also influence its replacement schedule. If you drive in hot weather, on dirt roads, or if the car is subjected to dust, you'll need to change the engine air filter more often. The best way to determine if the engine air filter needs replacement is to inspect the filter yourself. If the engine air filter shows physical signs of damage such as dark spots or discoloration, it's time for a replacement.
Certified Automotive Technicians
As a customer-oriented Mazda dealership, we are proud to offer quality care for our customers and their cars in many regards. We strive to make car service as painless and simple as possible by providing a premium service center and well-trained, certified technicians to work on each car. Our experienced mechanics use their professional knowledge and expertise to diagnose your car's issues and get it back on the road as quickly as they can. Furthermore, our mechanics lend a helping hand to all types of vehicles, independent of the make and model.
Only Quality OEM Automotive Parts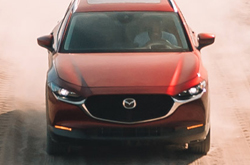 No one likes to spend all their time and money on car repairs. For that reason, our dealership sends your car home with the highest-quality parts available. These parts, which are called OEM, come with a warranty for quality assurance. They offer a safe, accurate, and precise fit for your car and are built carefully to meet the highest industry standards.
If your car is due for a new engine air filter, schedule an appointment with our Mazda service team today
Hours
Monday

8:00am - 8:00pm

Tuesday

8:00am - 8:00pm

Wednesday

8:00am - 8:00pm

Thursday

8:00am - 8:00pm

Friday

8:00am - 6:00pm

Saturday

8:00am - 6:00pm

Sunday

Closed