When was the last time you got your tires checked? If it has been more than a year, your Mazda might be due for a service appointment. It can be unsafe to drive on tires that have not been regularly inspected. Frequently serviced tires can help your vehicle run at optimal levels, as well as increase the longevity of your tires. Stay safe by bringing in your Mazda3, Mazda CX-5 or Mazda MX-5 for comprehensive tire maintenance at Reliable Mazda.
Is It Time For Tire Maintenance in Springfield?
Tires that go without service may be punctured with debris or can often be flat or even blowout while on the road. You may also find that you need new tires much more often than you would with well-maintained tires.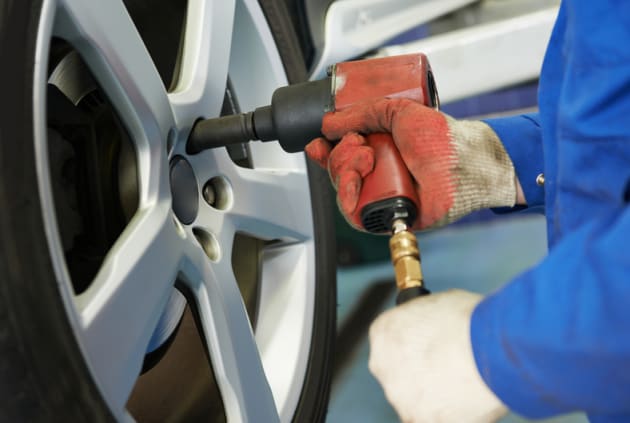 If your tires receive regular maintenance, they should be getting changed around every five years. Five years is the average lifespan of a tire, depending on the usage and road conditions they experience. Tires should not be used for more than 10 years. By this point, the rubber is likely old, cracked and unsafe to drive on.
A few procedures that should be performed on your tires at least once a year are balancing, alignment and rotation. It is advised that balancing and alignment are done every three to six months or every 3,000 to 6,000 miles. Rotation should be done every six to eight months, or every 6,000 to 8,000 miles.
Signs of Tire Wear
If your Mazda tires have not received regular service you may notice some irregularities while driving.
Without balancing and alignment, you may find that your car drifts from side to side while you drive down the road. Also your steering wheel may not return to center naturally after a turn.
Uneven tread wear results from long periods without tire rotation. Not all tires wear the same, so while tread may not be identical, excessively worn and uneven tread can be dangerous. Extreme and uneven wear can also be caused by underinflating, misaligned wheels or damaged tires. When they are very worn down, the tread wear indicators may be exposed.
Other signs that may mean tire failure:
Bulges and blisters
Marks and scratches in the sidewall
Cracking in the rubber
Poor handling
If you notice any of these symptoms, they are an indication of when to replace tires.
Come to Reliable Mazda in Springfield
Reliable Mazda is prepared to give your car the care it needs to keep you safe on the road. The service team at our dealership in Springfield is knowledgeable and capable, so your tires will be well taken care of. We will provide the highest level of service and give your tires a thorough examination. Trust Reliable Mazda to get you back on the road in no time.
For comprehensive tire maintenance near Springfield, make an appointment with the service team at Reliable Mazda.