Review the 2013 Mazda3 from Mazda Dealer in Springfield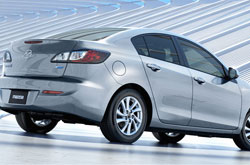 Go ahead and scroll down below the video to begin learning more about the latest version of the Mazda Mazda3. It's hard to find the hard facts all in one spot. Reliable Mazda arranges these reviews so you have the best resources from the best writers. Loaded with important specs and data, each paragraph gives you complete access to all the Mazda Mazda3 has to offer. Read on, but don't hesitiate to contact Reliable Mazda for more Mazda3 information.
View a Walk-around Video of the 2013 Mazda Mazda3
Compare the Mazda Mazda3's Specs & Features
When comparing the 2013 Mazda Mazda3 next to the 2013 Chevy Cruze, Hyundai Elantra and the Honda Civic, and you'll find that the Mazda3 outshines those autos in various aspects. Scan just a few of the reasons below.
2013 Mazda Mazda3 Colors: Dolphin Gray, Velocity Red, Black Mica, etc...
2013 Mazda Mazda3 MPG: 25 city / 33 highway
2013 Mazda Mazda3 MSRP: $16,700
2013 Mazda Mazda3 0-60 MPH in 8.4 seconds
2013 Mazda Mazda3 Seats: 5 passengers
2013 Mazda Mazda3 Body Style(s): sedan
2013 Mazda Mazda3 Cargo Space: 17 cubic feet
The 2013 Mazda3 Was Designed With Your Safety in Mind
Mazda Mazda3 Service Info for Springfield, MO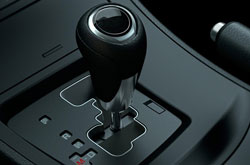 No megacorp car repair sites in Springfield, MO offer Reliable Mazda's superb combination of certified Mazda Mazda3 service techs, long warranties on all services and Mazda OEM parts. The hot shots at our MO Mazda service center can be trusted to keep your Mazda3 in robust physical shape for years to come. We do a multitude of services, from easy battery replacement and quick inspections to more involved jobs such as engine repair. For reliable Mazda repair in Springfield, drive your Mazda3 to Reliable Mazda, where you can get one of a kind service. Get big savings - before you visit our repair facility, bring a coupon. Click the link under this text!